ABOUT US
Welcome to Lady Des Fleurs! Read more of our story, our values and passion for our work. 
Hello, I am Suelan. I started Lady des Fleurs as a way to keep connected with Mother Nature, stay fit and calm my mind. It began as a personal Secret Garden project in my old building where I found a run down garden behind a locked door. It took me 6 months to transform it into a peaceful urban sanctuary. This was one of the most challenging but rewarding ventures I have ever undertaken – a labour of love. I've never been happier; I decided that this is what I wanted to do for the rest of my days.
I went on to acquire RHS L2 Horticulture and L2 in Garden Planning and Design diplomas. My current client base spans from private clients to local schools. My most recent work includes community gardening projects for children with special needs as well as persons with prior justice system involvement and/or currently receiving help from mental health services.
My work is all about creating and maintaining greenery in healthy, organic ways that bring the most benefit to the plants and people who enjoy their beauty and tranquility.  I am passionate about the therapeutic effects of gardening. This is the key to my style: a bit wild but wonderful and in harmony with Mother Nature.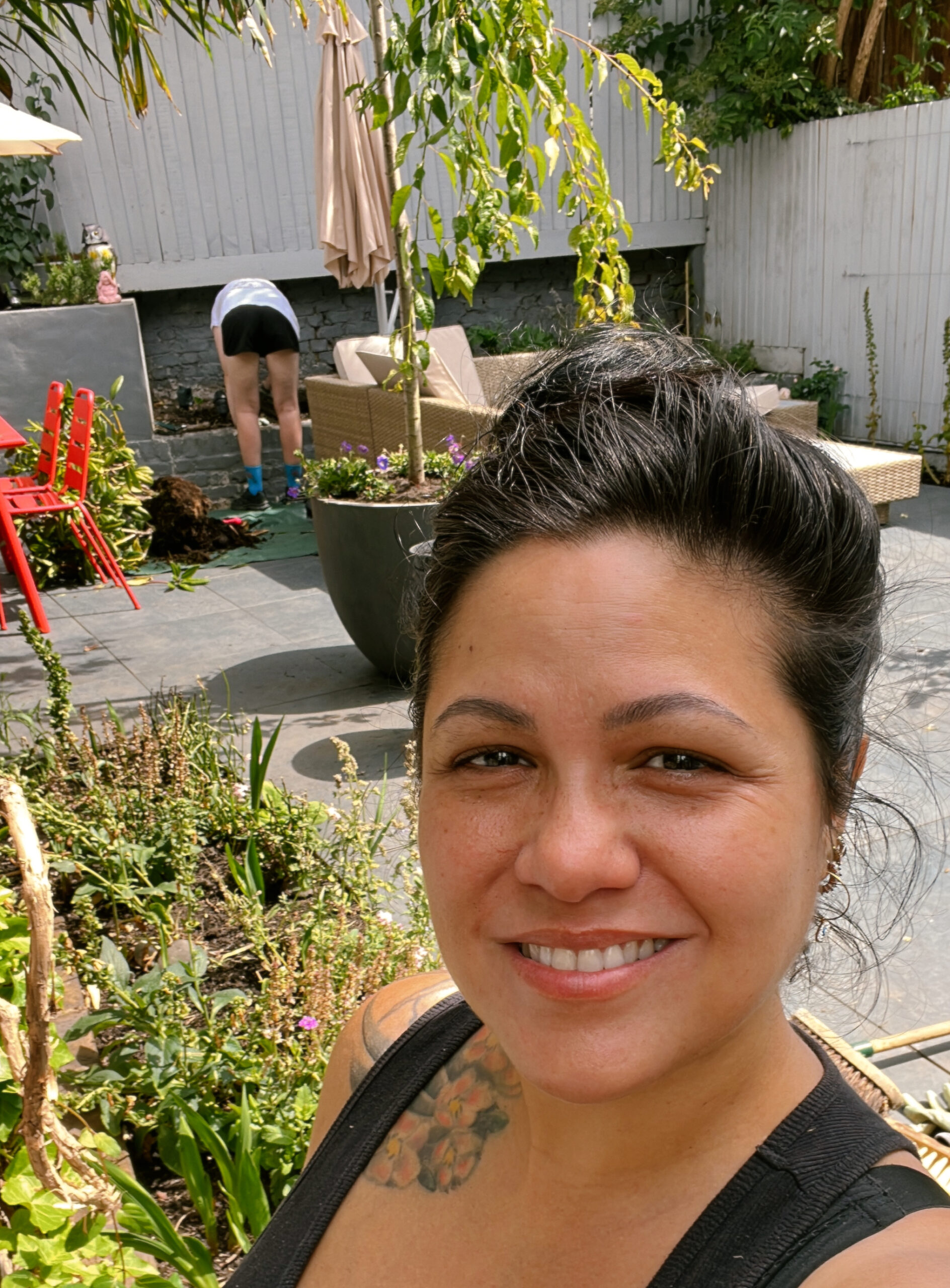 In recent years the increasing concern over the potential extinction of key pollinators (mainly bees) has led to a shift in gardening towards rewilding: letting nature take its course in a controlled environment. Rewilding contributes to preserving the natural order of the ecosystem, supporting wildlife, birds and insect biodiversity. Rewilding is one of my specialties.
My other specialities are Biophilic Indoor plant environments, as well as Outdoor Soft Landscaping of flower beds and drifts, but I do an entire range of regular indoor and outdoor plant maintenance.
I work mostly on my own but for bigger jobs I work with a small army of hard-working and knowledgeable women – I'm proud that many of my clients have found me by simply googling "female gardener"! 
We are North London based and cover mostly Islington, Westminister, Hackney, Camden, Finchley, Hampstead & Highgate. Will consider other areas depending on the job.
Plants help produce oxygen for us, contribute to cleaner air free from toxins and improve our mental health. I have witnessed significant changes in the well-being of persons with prior justice system involvement that have taken part in my community gardening projects.
Where flowers bloom, so does love.
Send me an email or give me a call if you'd like to bring some magic and peace to your Outdoor or Indoor space.